trends
HOSTING AN EPIC SUPER BOWL PARTY
22 January 2019
The New England Patriots will be back in the Super Bowl (for like the hundredth time) facing off the Los Angeles Rams. While some will be watching the game, others will be excited about the parties and social events surrounding the big game. If party throwing is on your agenda, here are some tips that can't be ignored for hosting an all-around, dang-good, Super Bowl throw down.
1. Snacks on Snacks on Snacks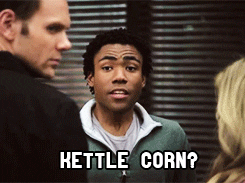 Gameday grazing is a ritual of its own. Remember, it's going to be a long day, expect your pre-gammers, late arrivals, a wave of party hoppers at half time, and post-game victors. A variety of munchies, finger foods and even hearty snacks that can carry your crew through lunch are a must. Luckily, the internet is the perfect place to discover several easy recipes to create the cutest and tastiest Super Bowl snacks. Also, don't forget to mix in vegan, keto friendly or vegetarian options for guests with dietary rules. We like to think, creating an inviting atmosphere can easily start from the stomach!
2. Drinks are a Must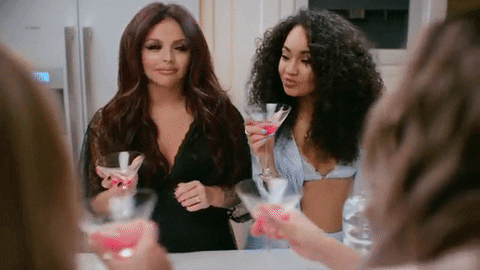 Every good party theme needs a good drink pairing. Rather you are "cheers-ing" to touchdowns and interceptions or drinking through an upset, here is a list of gameday-worthy cocktails that won't disappoint. You'll need some non-alcoholic alternatives as well so give these virgin drink recipes a whirl.
3. Don't Skimp on the Decor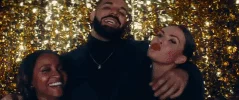 Instagram worthy pictures are a must. Let's be real if there are no pictures, did it really happen? A fun photo booth with football decor is perfect for those moments when a play is under review or for those who are only watching for the commercials. Either create your own or purchase one for twenty bucks. As for plates and drinkware, Party City is a great source for disposable cups and plates in team colors or simply sports themed.
4. Don't Forget Your Outfit!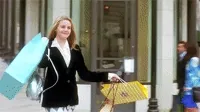 The perfect way to find an outfit for whichever team you decide to root for is through Style Roster! We keep up with all of the latest fashion trends so that you can color coordinate a gameday outfit that will stand out in a social scene! You already know that half of your guests will arrive in the typical tanks, t-shirts, and jerseys, so make it a point to dress the part as "hostess with the mostest" with a look that is original.
5. Keep the Peace in the Atmosphere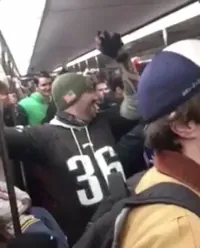 We saw last year that a whole city can go completely bananas when their team wins a Super Bowl. Like, for real, the entire city of Philadelphia lost their minds. So, just be prepared to become the living room ref if arguments get a little too heated. Meanwhile, you will also have guests who might get a little anxious if the game runs a little too long. Have some side activities for those who can't handle the entire game, or in case the game becomes a blowout.
Just as a quick reminder, the Super Bowl will be at 6:30 PM – EST on February 3rd, 2019 on CBS. How will you be celebrating the Super Bowl? Will you be a host or an attendee? Comment your plans below!